El-Hazard the Magnificent World: PC-9821
From EHOL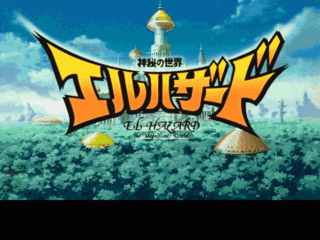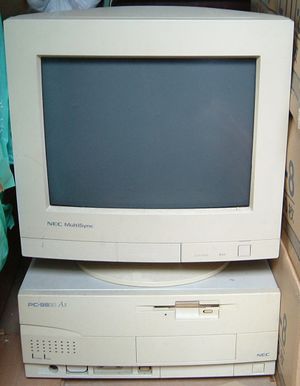 The El-Hazard game was originally released for the PC-9821 Japanese personal computer, a machine similar to, but architecturally different from, a comparable MS-DOS-based PC of the time. For more information about the PC-98 series, check out the Wikipedia article.
El-Hazard was apparently a highly anticipated game. Marketing for it had begun promptly and at least one full size advertisement poster for it was made. But it was a market failure; costing a surprisingly high price of 10,800 yen (~$100+ USD), it sold horribly, and only six months later was ported to the Sega Saturn video game console. Most likely this was an attempt to salvage the title with enhancements -- adding movies, full voice acting, and taking advantage of the Saturn's enhanced graphics processor. Even more promotional materials appeared in various publications, including such strange things as "Noble Mask of Jinnai the Dictator".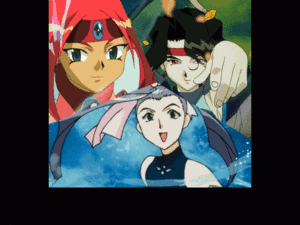 The gameplay is fairly simple; you navigate by selecting choices presented to you from a character's dialog shown against a still frame. Choices you make can affect the outcome of the story with several endings possible.


Outer box
The game was shipped in a plastic box with a slip cover placed over it. This contained the game manual and CD-ROM disc inside its own separate jewel case.
Miscellaneous contents
Other items included inside are a software registration card, a small sticker, and a folded-up poster.
Game manual
The game's manual.
CD-ROM Jewel Case
The separate jewel case.