First off, has anyone ever gotten a hold of a bigger version of this pic:
I'm also looking for a bigger version of the Makoto/Ifurita picture on the 6 CD Boxset: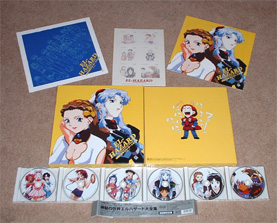 I'm also interested to know what the El Hazard novels contain. Judging by the pictures, some seem to be retellings of the two OVA series, but some, like the one I asked for above, don't fit either series.
Has anyone ever found out more about what's in them?